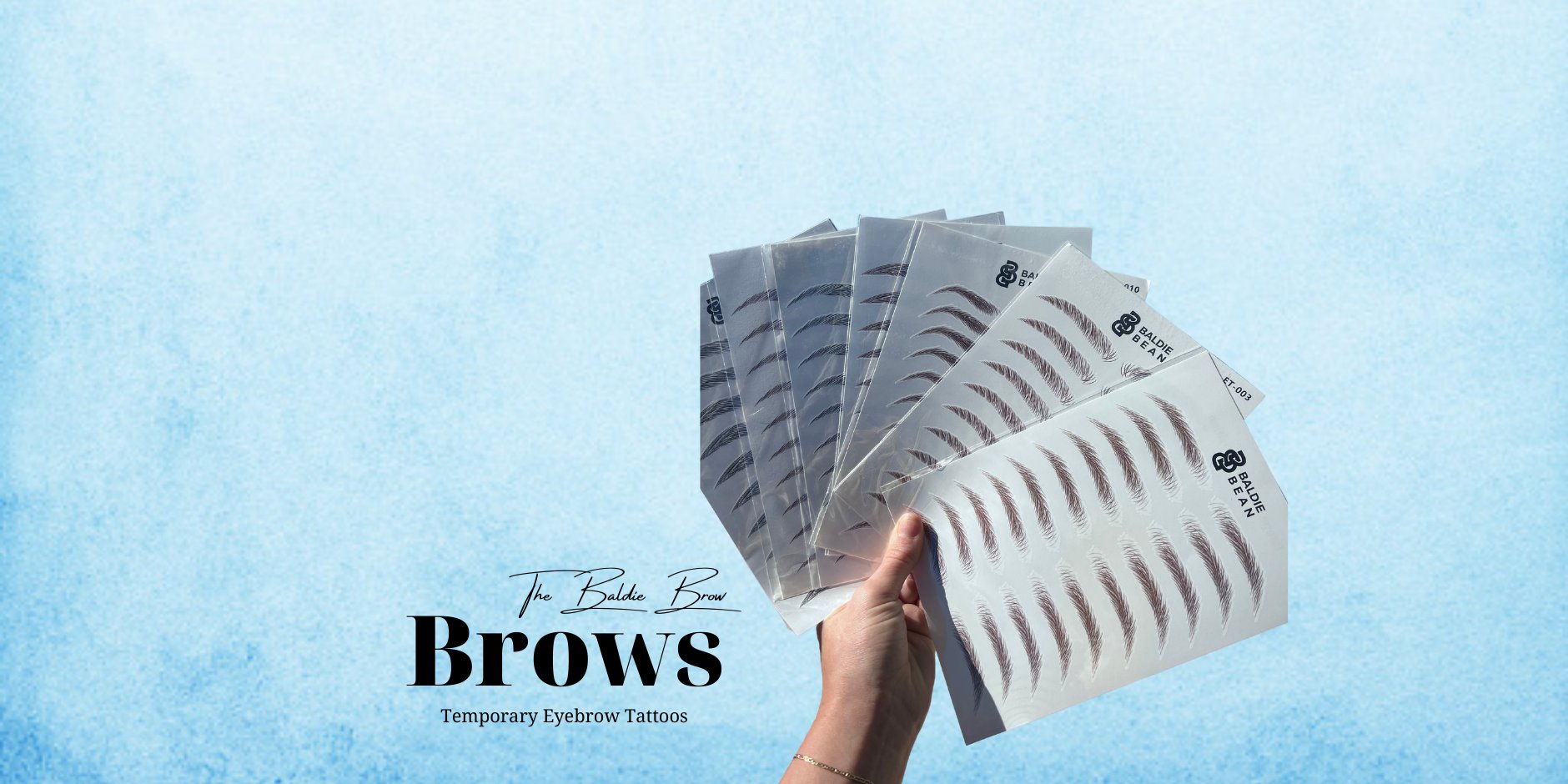 8 products
These have changed the game in doing my makeup routine!! 
The Baldie Brow's are semi-permanent, waterproof eyebrow tattoos that are applied to the skin with water and a cloth for easier application. In less than 60 seconds you can create natural & smudge-free brows that last and look amazingly real. Perfect for individuals who find it hard to master the skill of drawing on perfect eyebrows and especially perfect for individuals who struggle with hair loss conditions.
Our unisex styles are good for both women and men along with children! 
Baldie Bean's Semi-Permanent Eyebrow Tattoos are the perfect alternative for replacing or filling in thin, patchy, or balding eyebrow hairs.  
Each set is 100% waterproof, sweatproof, smudge-proof, and will not damage your skin or any new hair growth.
** Shipping takes 7-9 days